About the Company
Holman Wilfley Ltd is one of the worlds most established and recognised suppliers of shaking tables and has been manufacturing gravity concentration equipment for the past 24 years.
Originally set up on the Wheal Jane mine site in Cornwall in 1998 it relocated to larger premises in 2011 at Pool in Redruth next to South Crofty Mine.
The company inherited the licensed OEM Holman and Wilfley technology from the original manufacturers making them the only global company that still produces the well established, genuine premium brand gravity tables.
Both the Holman and Wilfley shaking tables have been in use for the best part of a century and Holman Wilfley Ltd have been continuously developing the design, construction methods and materials to improve the product lines and remain the preferred supplier of high quality gravity separation equipment to the mining, minerals and recycling industries.
Holman Wilfley pride themselves on being the best in the business and work very closely with their clients to make sure they are achieving the highest performance out of their gravity concentrating circuits.
Chris Bailey



Managing Director
Chris graduated from Camborne School of Mines in 1976, and followed Supervisory roles as Production Metallurgist in Tin, Tungsten, and Gold operations in Australia and West Africa. During the 1980's – 2 years was allocated to study of Gravity Modelling of Shaking Tables, through a CSM sponsored Research program. In 1989 he joined Richard Mozley Ltd , and was credited with advancing Hydrocyclone project sales throughout S America as Business Development Manager. Chris joined Holman-Wilfley Ltd in 2001, and as MD from 2006 has developed and expanded the business, moving into purpose designed premises in 2011.
Adam Bailey



Manufacturing Director
Adam joined the company in 2011 as Production Manager bringing with him a skill set in precision engineering gained through a 4 year apprenticeship and management support roles within the plastics industry. After 7 years of streamlining manufacturing and engineering processes with Holman Wilfley, Adam has moved into his new position continuing to support customer demand, delivering product support and commissioning. As an experienced engineer working with Holman Wilfley products, Adam is always happy to share his knowledge with our customers and offers site support where needed.
Steve Thorne



Operations Manager
Steve joined the company in 2015 and is responsible for quality control, import and export activities as well as day to day running of the factory. Steve brings with him engineering skills and experience gained through an apprenticeship and service with the Royal Navy in marine engineering before working in engineering support and management roles in the plastics and food industries. Since joining Holman Wilfley Steve has been involved in further improving quality control and operating procedures as well as technical support for product development.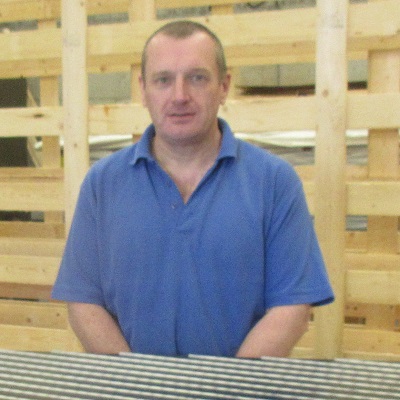 David Goldburn



Business Development Manager
David, a graduate of Camborne School of Mines with a Masters in Mineral Engineering, joined Holman Wilfley in 2017 after 10 years working in the independent metallurgical consultancy business. As a Project Metallurgist his focus was on gravity and magnetic separation of gold, tin, titanium, tungsten and tantalum. David has joined Holman Wilfley to use his metallurgical experience to assist customers both in table selection and optimising the operation of installed tables, also to help deliver R+D in the future development of the Holman Wilfley tables.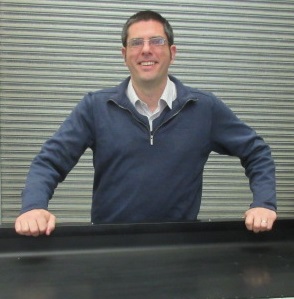 Tel: +44 (0)845 872 1820    Fax: +44 (0)845 872 1807    email: mail@holmanwilfley.co.uk
©2022 Holman Wilfley Limited. Registered Office: Mills Pyatt Ltd, 11 Kingfisher Park, Arthur Street, Lakeside, Redditch B98 8LG. Registered No. 02492558
* Calls will cost 2p per minute plus your telephone company's Access Charge